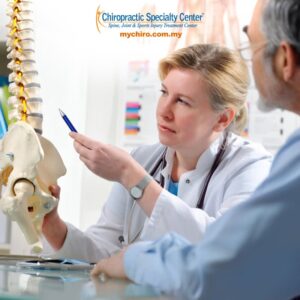 Try our Research based Chiropractic back by Advanced Physiotherapy and fix the source of your Spine related disorders At Chiropractic Specialty Center; we treat a variety of health problems. Our experience lies in neck pain, back pain, sciatica, spondylosis, slipped disc, degenerated disc, arthritis, facet arthritis. In addition to spine treatments, we offer a host of joint and sport injury treatments. In short, if injured or in pain, we can help. We are your best non-operative solution in town. We have helped thousands of patients, and will certainly do the same for you. Call a center near you now to reclaim your life.
Our spine treatments follow the best clinical practices in chiropractic and physiotherapy. We will not use ineffective, outdated or risky procedures. Before we initiate any care, one of our Chiropractors identifies the cause through diagnostic means. Treatments start after we have established an accurate diagnosis. The speed of your recovery depends on the severity of your condition. Rest assured; our clinical team will keep you inform of all your options before we get started.
Our centers are unique in how we approach spinal related conditions through the use of advanced technology. The vast majority of chiropractic or physiotherapy centers in Malaysia offer either chiropractic or physiotherapy. When you step into one of our clinical centers, you will notice that our chiropractors and physiotherapists work together side-by-side.
You no longer have to choose between a chiropractor or a physiotherapist. We are making it possible for you to obtain collaborative treatments from our chiropractors and physiotherapists during the same session. In other words, you don't have to choose one over them other.
Non-surgical Spinal Decompression Therapy
We opened our first center in 2007. Our successes we achieve in treatment is better when compared to others. Today, the level of care you can get from us is unmatched by others. We have successfully treated some of the severest spine conditions in town. We succeed because of our clinical team and our technology. Furthermore, the treatment you get from us is targeted to repair the cause of your pain at the roots. We accomplish this through the RxDecom: a non-surgical spinal decompression therapy. We are just a phone call away. Call and speak with one of our clinical team members now. If we can be of assistance, we will let you know right away.
In our center, chiropractors and physiotherapists work side-by-side. Their combined clinical skills and knowledge is one of the main reasons why our patients recover faster from pain or disability.
Our expertise and knowledge of spine related conditions are unmatched. Both our Chiropractors and our Physiotherapists base their treatments on sound clinical judgments that are backed by published medical research. Therefore, rest assured the care you get from teams is world-class. In other words, you are getting the Best form of Spine Treatment when you seek care from a Chiropractic Specialty Center.