We Have The Best Chiropractors KL, Malaysia
Chiropractic specialty center® has the best chiropractors in Kuala Lumpur, Malaysia. Call us now for an appointment today!
Learn How To Find The Best Chiropractors In Malaysia.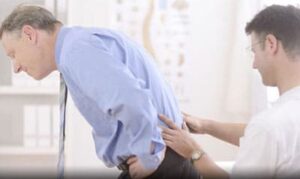 Have you ever wondered how to find the best chiropractors in Malaysia? Well, wonder no more! The easiest way of finding great chiropractors is to visit a Chiropractic Specialty Center® near you. If you live far away from our center, we have prepared a checklist of what you need to look for in a chiropractor. These are our recommendations. Our directors have been in the field for more than twenty years. Our collective knowledge of what makes a great chiropractor and our training programs are the reasons why our chiros are considered Malaysia' best. We have compiled some of the helpful hints you may need in your search for the best chiropractor in your town or country. If you follow the following simple advice we have prepared below, you should be able to find great chiro (chiropractor) regardless of where you live.
What to look for in a Chiropractic Clinic?
Did they take a thorough history
Did they write down what you have just mentioned to them
Was an exam performed
Were the exam findings written and explained to you
Was the cause of your condition discovered and explained
Did they tell you the exam results in a manner you understand the problem
Was there any tests such as X-ray, Ultrasound, Bone scan or MRI recommended
Did the chiropractor establish a treatment plan and explain every aspect of the treatment plan to you in a manner that you comprehended
Do they offer physiotherapy or rehabilitation
Were the treatment painless
Did he spend sufficient time with you
Are you improving
If you answered yes to all the above-listed questions, you possibly have found a great chiropractor, probably even of one the best chiropractors. If your answer is no to one or more, you might want to reconsider. Of course, the more "NOs" you have, the worse it looks for the chiropractor you have just visited. Our center has been offering the best non-invasive, non-surgical spine, joint, and sports injury care to Malaysian since 2006. Our chiropractors are amongst the best, if not the best, in the country. They have the knowledge, the experience, and the technology at hand to tackle even the most challenging spine or joint problem. Also, if other treatments or therapy centers have failed, we can help. We have helped thousands, and we are confident that we can help you.
Some have emailed, asking: "What makes us better?" Others have wanted to know how to find the best chiropractors in their city or town. These are some of the most common questions that we have received about finding the best chiropractic clinic in Malaysia.
The success of treatments offered by our centers are not just dependent on the quality of our chiropractors, but also our physiotherapists and our technology. To be one of the best chiropractors in Malaysia: a center needs to have a focused holistic system of care. Our success in large parts is due to our unique approach and our in-house education programs for our clinical staff. We require our chiropractors and physiotherapists to research and update them so that they can be the best of the best. Therefore, our advice to those that have asked us is to find a research-based clinical chiropractor that keeps up with the latest research.
Chiropractors can have the same education. Some even graduate from the same school, but they can differ in skills and knowledge. So, chiropractors are created equal, but there are differences in each chiropractor. The cumulative effect of these differences is what makes a chiropractor excellent or bad. Hence, the best chiropractors will have substantial knowledge, expert skills, and an excellent support team along with advanced spine and joint technology. We have also received emails and inquiries about chiropractic and chiropractors. The profession is young, and in Malaysia, it is the newest of all healthcare fields. Even though the profession of chiropractic is young, finding the best chiropractors in Malaysia is not all that difficult.
For starters, our Centers have some of the Best Clinical Teams in Malaysia.
We hope we have shown how to find the best chiropractor in KL, Malaysia. Should you need more information, please contact us. In the subsequent sections, we will try to explain what chiropractic is and what chiropractors do. If there are still concerns or questions, please call one of the centers from our contact page and ask to speak with one of our chiropractors today. Chiropractic is a health care profession dedicated to the treatments of a slipped disc, scoliosis, sciatica, jaw pain, neck pain, middle back pain, and low back pain.
The Doctor of Chiropractic practices a drug-free, surgery-free approach to health care that includes physiotherapy, rehabilitation, nutrition, lifestyle modification, and of course, chiropractic adjustments (treatments). Great chiropractors correct the cause of illness and malfunction, so your problem does not return. Our chiropractors are experts at finding and fixing the cause of your health issues. Lasting recovery is possible only when the source of pain is fixed and repaired. Spinal problems are the leading causes of dysfunctions in the nervous and musculoskeletal systems. Visit one of our corrective chiropractors today for lasting relief.
The premise in chiropractic is misalignments of your spine cause nerve interferences, leading to malfunction and loss of vitality. A misaligned vertebra is better known as a subluxation. When a vertebra subluxated, it exerts pressure on your nerves. In other words, a subluxation is a common cause of pinched spinal nerves. Your nerves are contiguous with your vertebrae, and if a vertebra is out of place, it will "pinch" the exiting nerves. The impingement of nerves can cause pain, muscle spasm, tightness, weakness in the affected limbs. Additionally, a pinched nerve may even impact the organs they control.
How Our Corrective Chiropractors Fix & Repair Subluxations?
Subluxations are the minor misalignments of spinal bones called vertebrae. Subluxations lead to improper function and pain. Visit one of our center for a thorough assessment of your spine Today!
Misalignments can also reduce the ability of your body to adapt to its ever-changing environment. Even the slightest malfunction of your spine may alter the transmission of nerve impulses. Thus, a pinched nerve can have far-reaching consequences. Chiropractic is a natural form of health care that uses spinal adjustments to correct these misalignments and restores the proper function to the nervous system.
In short, chiropractors help your body to heal naturally without drugs. Watch the video below to understand the impact subluxations can have on your health and wellbeing:
How do Chiropractors fix your misaligned vertebrae? The most common therapeutic procedure performed by doctors of chiropractic is the "chiropractic adjustment." The purpose of an adjustment is to restore proper joint position and function. Chiropractors perform the chiropractic adjustments either manually or through an instrument called the "Activator."
At Chiropractic Specialty Center® our collaborative, integrative clinical teams use a variety of techniques to address your spine and joint issues.
An adjustment rendered through an Activator is not painful at all. Most find it soothing. The primary goal of an Activator method of the chiropractic adjustment is to mobilize, reposition, and restore function without irritating the surrounding tissues. We started using the Activator methods once we noticed a significantly higher success. Once your vertebrae are back into place, the pressure releases off your nerve, and your pain will subside. There is no extra pain involved with the use of an Activator. All of our therapeutic modalities at Chiropractic Specialty Center are painless.
Chiropractors have broad diagnostic skills and are also trained to recommend therapeutic and rehabilitative exercises, as well as to provide nutritional, dietary, and lifestyle counseling. At Chiropractic Specialty Center®, we have highly skilled Physiotherapists who are well-versed in therapeutic exercises and rehabilitation. Our physiotherapists and our chiropractors always put forth their clinical efforts collectively. Hence, the care you get is better suited to repair and relief your pain.
In our opinion, the best conservative chiropractic treatment centers are those who work collaboratively with physiotherapists. And that is why Chiropractic Specialty Center® is head and shoulders above the rest!
Well, this one needs a bit more explanation. Chiropractic is not in need of physiotherapy. Therefore, chiropractic care can help you get better independent of others. However, when the efforts of experienced and knowledgeable chiropractors are in tandem with the therapeutic efforts of clinical physiotherapists, the outcome will surely be impressive. Thus, so to achieve significant results, chiropractors and physiotherapists must work together under one roof. The clinical efforts of the best chiropractors are improved when combined with effective physiotherapy. Of course, the same holds when it comes to physiotherapy. We have the best combination of:
Chiropractic Treatments
Physiotherapy
We have trained Physiotherapists skilled in the rehabilitation of muscles, tendons, ligaments, spinal discs, and joints. Our Physiotherapists and Chiropractors will recommend the best therapeutic exercises specific to your condition. Rest assured that our clinical team will tend to the cause of your problem. The fact that our methods are through a targeted collaborative system of chiropractic and physiotherapy should help you recover faster. Visit one of our chiropractors to see what you need to do for a more rapid recovery. You can rest assured that the chiropractors of Chiropractic Specialty centers® are among the best chiropractors in Malaysia.
Collaborative Spine and Joint Care by Our Clinical Teams is Enriched  with Advanced Technology.
Chiropractic Specialty Center® has the most advanced technology in the world, including the RxDecom®, a spinal decompression rehabilitative machine which eliminates disc herniations without surgery! In short, our centers have some of the best chiropractors in KL Malaysia as well as some great physiotherapists and most advanced therapy technology.
Call or visit us if you have questions or concerns about chiropractic and physiotherapy or how our methods of collaborative treatment can help you. One of our Doctors of Chiropractic will be happy to give you more details about our practice and to address any concerns you may have. Chiropractic Specialty Center® have some of the best chiropractors in Kuala Lumpur, Malaysia.