How To Lift Without Hurting Your Back
Back pain is all too common. The severity of pain van varies depending on the individual's tolerance limit as well as the seriousness of a condition. The one constant issue that causes back pain is poor lifting. It is for this reason that Chiropractic Specialty Center has prepared a short video to help you lift without hurting your back.
By lifting objects properly, you can minimize pain, but most important: avoid it all together. Improper lifting has been linked as a common cause of a slipped disc. Therefore, it is incumbent on you to learn how to lift without hurting your back.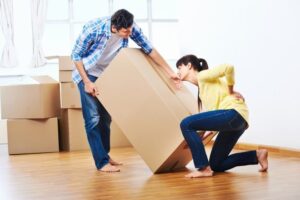 However, if you have back pain. Lifting is completely out of the question. You should avoid lifting all together until you have been thoroughly evaluated by one of our expert collaborative teams of chiropractors and physiotherapists. We are the spine and joint team with advanced technology for pain. We have helped many back pain patients recover without the need for drugs or surgery and can do the same for you.
Chiropractic Specialty Center was the first center to have incorporated physiotherapy, advanced spinal technology and chiropractic in Malaysia for neck and back pain. We were the first center in Malaysia to have launched the NSD Therapy methods of treatment for those in pain.
Lift Without Hurting Your Back, But If In Pain Consider Therapy Specialized.
NSD Therapy® is a specialized method of spine care that can reverse a slipped disc. We have helped even those that surgery worsened. So, don't resort to surgery when you have a chance at recovery without the operation. Visit us today to experience clinical excellence in fields of the spine and joint treatment. Chiropractic Specialty Center® is the premier non-surgical center for back pain, scoliosis, slipped disc and sports injuries. The care you get in our center is second to none in Malaysia.
In the meantime, until you visit us, avoid lifting, and if you have friends and family members the lift improperly, please share this video with them. It is just as important for them to know how to lift without hurting your back. If you are in pain, visit one of our clinical Chiropractors Today.