Sports and Joint injury treatments by the best clinical team of Chiropractors and Physiotherapists in Malaysia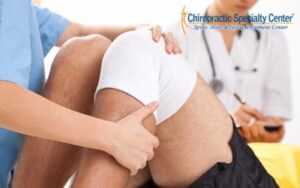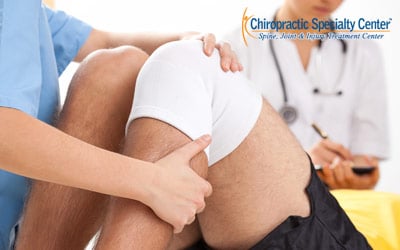 Our clinical Research-Based Chiropractors and Clinical Physiotherapists offer advanced Sports Injury Treatment in Malaysia. If you are a professional or a weekend worrier, we have the perfect sports treatment to help you recover fast. So, if injured all us, we can help.
Joint injury is fast becoming common and can occur at any age. Our chiropractic and physiotherapy center possess advanced knowledge and technology to properly treat your spine or joint condition. Our expert team has the knowledge and equipment to effectively diagnose and treat a host of conditions including sports and joint injuries.
Chiropractic Specialty Centers utilize a collaborated method of care that is backed by technology. Our sports injury treatment includes instructions on how to avoid future flare-ups. Also, teach you what you need to enhance performance. Unlike other centers, we leave nothing to chance. We are there with you every step of the way to offer assistance and advice.
Sports injury treatment by our team will include advice and lifestyle changes needed for a better, more active life.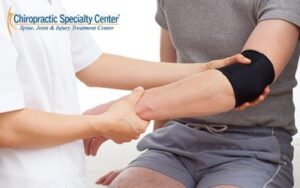 We will go through your workouts to help you towards a better more balanced body. Life is all about balance and stability. Athletes with better balance have greater strength and agility. Therefore, we will advise you and even show you how you can go about achieving both balance and agility. And for those of you that are gym goers, we will help you identify weakness and plan that perfect workout plan for greater results.
Establishing your 1 RM (not to be confused with 1 Ringgit Malaysia) is good. The One-Rep-Max is the old and easy way of testing your strength. Also, knowing what your One Repetition Maximum provides you with a measurable means of monitoring your progress. Through the one-Rep-Max can help establish a proper workout schedule so you can achieve your goals.
For example, if your goals are to get "BIGGER SHOULDERS," then you want a program that is specific to muscular hypertrophy. In such a scenario you would want to do about five sets of five shoulder presses at 75% of your One-Rep-Max. And to be precise, you will need to reestablish your One-Rep-Max weight either weekly or bi-weekly depending on your goals. This you would need to do to build more and more until you are lifting more than ever before. In other words, to build muscles fast, you will need to go through progressive overload. Sports Injury Treatment
If you are hurt, put your trust into a team that has the experience, technology, and skills required for an effective Sports Injury Treatment program. In other words, visit one of our centers if you want the best in Sports Injury Treatment.