How Large is the Chiropractic Profession?

How large is the Chiropractic profession today?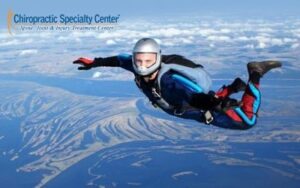 Over the years, many have asked us: How large is the Chiropractic profession? Chiropractic is the fastest-growing and second largest primary health care profession. According to Federation of Chiropractic Licensing Boards, there are over 100,000 doctors of chiropractic (DCs) in active practice in the world today. More than 10,000 students are in chiropractic educational programs accredited by a federally recognized body (CCE).
The ratio of Chiros to the general population, based on the Bureau of the Census figures is one doctor of chiropractic for every 5,100 citizens. This compared dramatically to the ratio of medical providers to the general population, as there are well over ten times more MDs than DCs. Thus, the MD to general population ratio is approximately one to every 430 citizens in North America.
In Malaysia and most Asian countries, chiropractic care is new.
For the Malaysian market, we don't know how large the profession is. However, we do know that it is rapidly expanding. There are many new chiropractors today than ever before in Malaysia. Most are holding chiropractic degrees from IMU. The numbers of chiropractors are far below the current market needs. But, this will soon change, as there are universities in Malaysia that are implementing chiropractic degree programs.
Chiropractic Specialty Centers have a mixture of American-educated Chiropractors; Australian educated chiropractors and of course locally trained Chiropractors. Regardless of whom you get your chiropractic treatments from, you will be getting the best possible chiropractic care in town. Our chiropractors work with our physiotherapists, and as such, they give comprehensive care. In other words, you get better faster. The most important aspect of the spine and joint care is getting comprehensive care (holistic). A holistic spine and joint care tend to fix your problems at the roots. Fixing the cause rather than symptoms relief is better in the long term. It is the only way to get your back pain or neck pain solved, so it does not come back again.
At present, we have five teams of chiropractors and physiotherapists serving the Klang Valley from five different location.
Each center is back by a clinical team of physiotherapists and technologically superior physiotherapy and chiropractic modalities. The combined efforts and knowledge of our chiropractors, physiotherapists, and our technology are the backbones of our system. Thus, the coupling of clinical equipment with collaborative chiropractic and physiotherapy treatments enables us to offer you the type of care you deserve to get. If you have pain, we can help. We are the best equipped and most collaborated team of experts with the needs of the patient on our minds at all times.