Can a "slipped disc" be helped?
A slipped disc can be Repaired and even Reversed by our Non-Surgical Clinical teams in Malaysia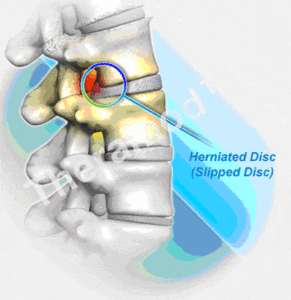 It is TRUE; a slipped disc can be fixed and even reversed through our methods of integrative treatments backed by advanced technology. Our methods of non-surgical slipped disc repair can help you recover faster. We have shocked hospitals, surgeons, chiropractors and physiotherapists alike with our successes! So, before you opt for that surgical intervention, visit us and discover alternatives that your surgeon forgot to mention. Our methods work because they are collaborative, targeted and improved through non-surgical treatment technology specific for a slipped disc.
The best clinical Physiotherapists back our Chiropractic teams in Malaysia. The collective efforts, knowledge, and methods of targeted care have helped thousands who sought care from us. In short, we have succeeded when others have failed! Don't just take our word for it, visit one of our centers for the best non-invasive methods today. We can help you even if others could not help.
The BEST Slipped Disc Treatment in Malaysia Is Through Our Integrated Slipped Disc Treatments Backed With Advanced Technology
Contrary to the common belief, a protruded/prolapsed disc (slipped disc or slip disc) is repairable and reversible without surgery. Our chiropractors and physiotherapist treat spinal discs with specialized spine technology. A "Slipped Disc," medically known as a "bulging disc" or a "herniated disc," responds well to targeted non-operative treatments. We are the only center in Malaysia who has reversed severe slipped discs. Our proven methods of slipped disc treatment are second to none in Malaysia. Our systems of specialized physiotherapy, clinical chiropractic and technology make it possible for us to repair your slipped disc within a few short weeks.
The care you get from use is highly accurate for a slipped disc. Our collaborative treatments and advanced spinal devices enable our teams to get your damaged spinal disc. RxDecom is a state-of-the-art therapy device specific for a slipped disc. The RxDecom provides the most advanced spinal decompression therapy systems of treatments. In short, our successes are the results of our tireless efforts of combining chiropractic, physiotherapy and advanced spinal decompression therapy.
Today, the most sought-after slipped disc therapy in the United States is spinal decompression therapy. Non-surgical Decompression therapy is a pain-free method of restoring the spinal disc to health without the need for surgical or invasive procedures. So, if you have a slipped disc, visit one of our centers for holistic non-operative solutions that others do not have.
Chiropractic Specialty Centers have the most Advanced Spinal Decompression Therapy Devices in all of Asia. Our technology and methods of collaborative care enable us successes that others can not match.
Slipped Disc Treatment: Decompression Therapy VS the Modern Day Traction:
Be careful because many centers in Asia have brought traction machines and are now peddling them as state of the art decompression systems. On the other hand, our decompression therapy devices are among the most Advanced forms of Spinal Decompression Therapy. In short, the benefits you get from our Advanced Spinal Decompression Therapy is better than what you would get when you visit others. Our clinical successes in treatments of acute and complicated slipped disc patients are testaments of our acclaimed status.
The biggest difference between a traction an advanced spinal decompression device such as the RxDecom is the technology, sensors, and computer interfaces. Pulling through a traction machine or inferior spinal decompression therapy devices is definitely inferior when to compare to the treatments you will get through the RxDecom. Our technology plays a critical role in getting patients better without surgery. In fact, our technology is the impetus of our clinical successes. In Short, the RxDecom is superior in every way to that in the modern traction unit. And as such, our physiotherapists and our chiropractor in Malaysia succeed when others fail.
We Treat a Slipped Disc Through Advanced Technology.
But, that is not all that we do. Our clinical teams have a great role in making your slipped disc better. Their skills, knowledge, and abilities are world-class. In fact, it is through their accomplishments that we have slipped disc sufferers come to us for treatment from the United Kingdom, Africa, the Middle East, India and other Asian and Southeast Asian nations. They visit our centers because of our skills, knowledge, and technology. If you have a slipped disc, visit us today and let us help you recover without surgery.
If you suffer from a spinal disc related disorder, such as a herniated disc, protruded disc, prolapsed disc (forms of a slipped disc), you owe it to yourself to check us out and see what makes us different. Don't fall for the sales pitch, ask for proof. We have documented reversal of even severe slipped disc conditions. We have helped many with a slipped disc and hope to do the same for you. Call one of our centers and ask to speak with either a chiropractor or a physiotherapist today.
We have even had cases where the modern-day tradition units failed or worsened a patient's condition.
Their only non-surgical hope was us. In one such scenario (the failed traction patient), our methods of care as rendered through NSD Therapy not only made his pain go away but more importantly reversed the damage caused by traction.
NSD Therapy is a multi-faceted method of collaborative care rendered through technology. NSD Therapy incorporates target specific treatments from our State-of-the-Art Technology (the RxDecom), chiropractor and the best Physiotherapists in Malaysia. The goals of our NSD Therapy are to stabilize the cause and reverse as much of the damage present in a given slipped disc.
So, Call one of our centers now to speak with either a chiropractor or a physiotherapist today to start your recovery through the BEST Slipped Disc Treatment options in Malaysia.