Better Physiotherapy through our Clinical Teams of Physiotherapists in Malaysia
Physiotherapy (also known as physical therapy) is the art and science of rehabilitative care manually and through the use of specialized medical equipment. The advantage of having your physiotherapy treatment at our center is our technology and our collaborative methods of the spine, joint and sports injury treatments. We handpick only the best physiotherapists from a long list of candidates. Once hired, we rigorously train them until they become the experts they are today. Targeted training, focused on the science and art of spine, joint and sports injury treatments. By the time, a physiotherapist treats patients in one of our centers; they are masters of their fields. Their skills and knowledge and compassion are unique.  And, they will do whatever it takes to get you back on your feet with-as-little-loss-of-time-as-possible. So, rest assured that the physiotherapists in all our centers are clinical experts who can handle even a severe condition.
Our Advantage in Physiotherapy Treatment
Our methods of physiotherapy differ from others as it incorporates State-of-the-Art Technology and Research-based Chiropractic when it comes to the treatments of the spine, joint and slipped disc.
Some centers offer physiotherapy, while others offer chiropractic. We changed all that in 2007 when we initiated our collaborative methods of care. Today, physiotherapy and chiropractic are two of the greatest non-operative professions. Medical research has proved the effectiveness of both. None can doubt the beneficial impact they have had. So, would it not then be better if these two great professions practiced together under one roof. Well, that is exactly what we have done! We have combined the clinical skills, knowledge, and methods of Physiotherapists and Chiropractors under one roof.  And we are better for it.  As a result, we have succeeded when others have failed. So, in our center, you get best of both worlds: Chiropractic and Physiotherapy. Furthermore, we are among the few centers that have some of the best of female chiropractors and male chiropractors working with our clinical physiotherapists of staff, the choice is yours.
Why should you choose one over the other when you can have both and more.  In other words, Chiropractic, Physiotherapy, and Advanced Technology are much better for a faster recovery.
The combination of chiropractic with physiotherapy has significantly improved our clinical successes. Chiropractic Specialty Centers is more than Chiropractic or Physiotherapy; we are both and much more! Our collaborative methods of the spine and joint care has enabled to treat even severe and complicated conditions. As a result, we have helped thousands of pain sufferers regain health and wellbeing.
Physiotherapy, as practiced by our clinical teams is well-established therapeutic procedures. In our center, Physiotherapy is part of our treatment plan for nearly all our spine and joint pain patients. The reason why we offer a 100% dedicated collaborative care because when our Physiotherapists combined their clinical efforts with that of our Chiropractors: our patients got better faster.  It is that simple!
Therefore, their combined efforts are greater than their singular attempts of either one. In 2009 we reached another milestone when we added treatments on Advanced Technology into our collaborative methods of Physiotherapy and Chiropractic in Malaysia. The introduction and incorporation of treatments rendered through the RxDecom, Spinercise and FD3000, enabled us to succeed even with the severest forms of spine disorder. We have even impressed some of the best and most advanced surgical centers with our clinical successes. Our Clinical Physiotherapists offer better treatment options compared to others.
Best Clinical Physiotherapists and Research-based Chiropractors
When you visit a Chiropractic Specialty Center, you are visiting the best clinical team of physiotherapist and research-based chiropractors in Southeast Asia. No doubt about it. This is why we succeed even if others have failed. Our physiotherapists are our patients' coaches, healing partners; teachers as well are their therapists. Our physiotherapists will go over your daily living activates and much more to enable a complete understanding of your particular condition. This is core with every therapist at Chiropractic Specialty centers.
Our physiotherapist will also evaluate you in addition to the evaluation you get from our research-based chiropractors. In essence, you get the best of both worlds. In our centers, the physiotherapists and chiropractors work in collaboration. This method of non-biased collaboration is yet another reason for our success.
Our chiropractors and physiotherapist are better because of this unique form of partnerships. Many centers claim to have a collaborative team, but they do not. In some centers, you get chiropractic or physiotherapy. Some offer mainly chiropractic or primarily physiotherapy. In our center, on each visit, you will get chiropractic, physiotherapy, and rehabilitation. It is an all or none because we have discovered that an all-encompassing method of care is far superior to all others.
In addition to knowledge and skills, our physiotherapists use the latest therapeutic modalities when they treat you. If you have problems and pain, Chiropractic Specialty Center is the place to be.
What is physiotherapy?
Physiotherapy (Physical Therapy), as a profession, is a branch of health care that involves non-invasive methods of treatment and therapy for illnesses, weaknesses, and disabilities. According to the Australian Physiotherapy Association, "Physiotherapists are healthcare professionals that treat and work to prevent diseases and disabilities by physical means."
Physiotherapy, as an idea, has been around for centuries. Hippocrates is accredited as the first known individual that advocated massage, manipulation, manual therapy, and even hydrotherapy, for his patients in 460 BC. However, the "Father of Swedish Gymnastics," Per Henrik Ling, developed physiotherapy as a profession for the very first time in 1887.
First University Program Degree Program in Physiotherapy
The University of Otago in New Zealand initiated the first School of Physiotherapy in 1913, a movement that was soon followed in other countries.  The profession, in general, proved its effectiveness during the polio outbreak of 1916. Until the late 1940's, the profession concentrated mainly on massage and exercise. It was not until the 1950's that physiotherapists began to use traction and spinal manipulative therapy, in addition to massage and exercise.
The profession continued to grow and evolve into what it is today. Physiotherapists provide therapy for a host of ailments. Of course, just like any other profession, there are differences among physiotherapists. Some prefer a more hands-on approach where others may prefer an approach that is assisted by specialized equipment.
The hands-on approach usually involves manual soft tissue mobilizations such as trigger point therapy, myofascial release, stretching, massage, and exercise. The equipment- or modality-assisted physiotherapies are those that involve the use of sound waves (therapeutic ultrasound), electrical stimulation (interferential current-micro current, or Russian stimulation). Also, they may use traction (like the DTS® unit produced by Chattanooga®), spinal decompression (like the RxDecom® produced by TheraMod™), and exercises that are performed on specialized equipment.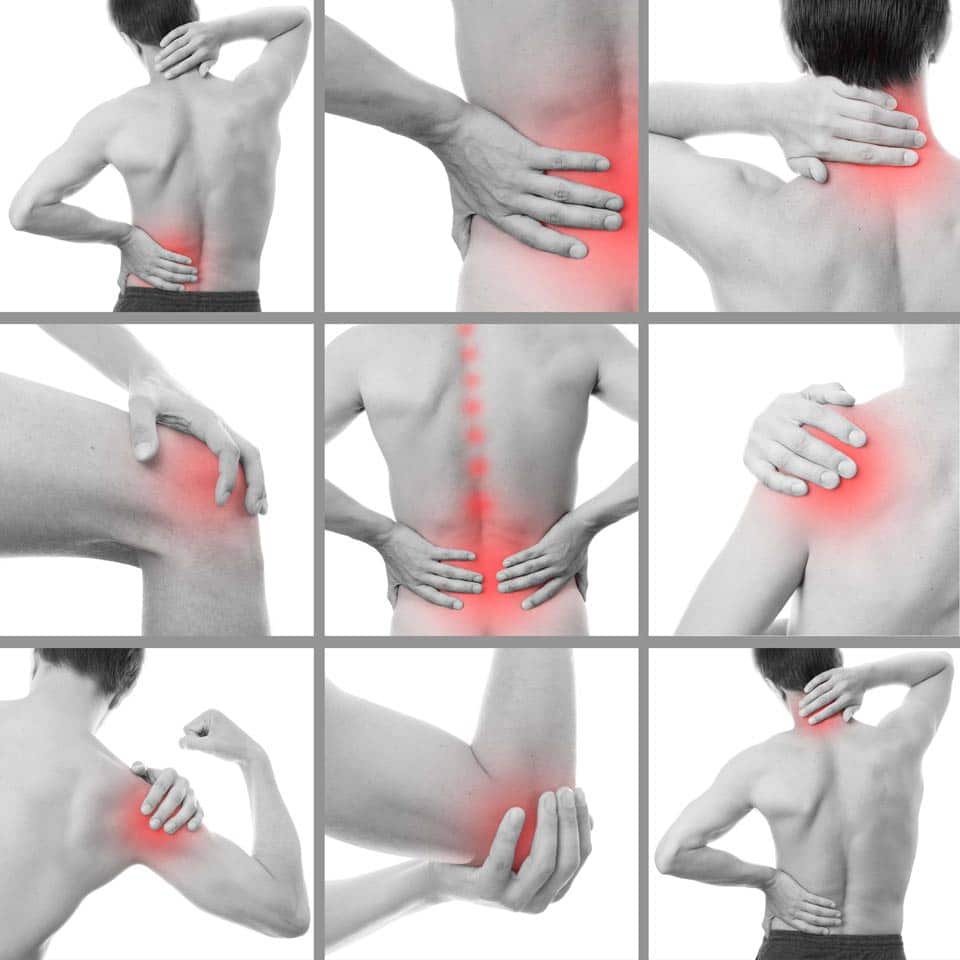 What Do Physiotherapists Do?
Physiotherapists, in some regions known as the physical therapist, are healthcare practitioners that assist patients to recover from injuries, sicknesses or disabilities. They work with the disabled, the elderly or children. Their primary goal is to regain lost motion and to restore the patient's functional ability. They perform these tasks by either using a hands-on approach or modality-driven method, or a combination of the two.
Some work in team settings, which may involve other disciplines of health, such as chiropractic. Regardless of the setting, physiotherapists today interact and treat patients with a variety of conditions. After meeting the educational requirements in their particular field of physiotherapy. They may choose to work in the musculoskeletal field (spine, joint, slip-disc and scoliosis), the neurological field (stroke recovery). Other fields include the cardiovascular (heart and lungs), pediatrics (kids), and geriatrics (elderly) fields.
Clinical Physiotherapy in our centers are targeted and focused
Physiotherapists treat patients either through manual procedures or treatments given by machines. Treatments that are given manually include massage, stretching, exercises, soft tissue mobilization, joint mobilization, trigger-point therapy, or myofascial release. Sometimes they refer to a host of procedures as "manual therapy." Manual therapy could involve two or more particular forms, or methods, that are rendered physically, using a hands-on approach.
Our difference: Advanced Physiotherapy Technology
Procedures and treatments that are rendered by using machines include, but are not limited to, specialized exercise equipment, electrical stimulation devices, sound wave therapy, shock wave therapy, traction devices, as well as heat modalities, such as infrared and diathermy.  The type and form of therapy rendered is always based on the needs of the patient and the hospital or center in which they practice. Some centers and hospitals are better equipped than others, and centers like ours offer ongoing training and education to improve outcome and increase the efficacy of the rendered procedures.
Therefore, the success of therapy is not only dependent on the physiotherapist's knowledge, but also on his or her understanding of the condition and the facility in which they practice. Since the role of modality-rendered treatments (treatments provided through specialized medical devices) is fast becoming necessary, a thorough understanding of the theories and functions of each modality must also be mastered by the physiotherapist. The clinical training and continuing education programs and courses we provide our clinical team of physiotherapists is the primary reason why our methods work better.
Our clinical teams understand clinical conditions better. Their understanding of clinical conditions, a well as the medical devices we use in our center, has enabled our success when others have failed. Don't just take our word for it, review our proven results for severe slipped disc conditions that the surgeons were all too eager to operate on.
The Surgical and Non-Surgical Settings of Physiotherapy
Today, the most common setting for physiotherapists is in a hospital setting; however, this is fast changing, as there is a growing need for non-surgical and non-invasive methods of care. As a result, the number of centers that offer physiotherapy outside a hospital setting is increasing.
Expert physiotherapists and published researchers have linked the skill level and knowledge of a physiotherapist to his or her educational background as well as their efforts in staying updated with the latest developments in the field.
Therefore, the level of a physiotherapist's commitment to their profession is a must for them to acquire expert skills and knowledge. The Chiropractic Specialty Center has strict hiring and training processes for all physiotherapists, regardless of their level of education and experience. The scope of practice is different and varies in the various regions of the world. Some countries have relatively light training requirements, while others have stringent requirements. Our centers follow physiotherapy guidelines of the United States of America; therefore, you can expect world-class physiotherapy services from our centers.
Differences within Physiotherapy
In addition to the differences just noted, the profession of physiotherapy is further divided into distinct areas. Today's physiotherapists practice their art in a pre-surgical setting, a post-surgical setting, or a non-surgical setting. The pre-surgical and post-surgical settings are most commonly seen in hospitals and surgical centers. The primary role of the pre-surgical and post-surgical centers is to prepare the patients for surgery (pre-surgical). Post-surgical physiotherapy is to assist in recovery once the surgery is done (post-surgical). Both types are distinct and require specialized skills, knowledge, and specific equipment for the task.
The non-surgical physiotherapeutic interventions are commonly seen in settings that offer non-invasive and non-surgical treatments. These are centers and clinics that are established outside of hospitals. The primary goal of the non-surgical method is to restore function without surgery. The non-surgical method requires a unique set of skills that can be complemented by specialized non-surgical equipment. If you are seeking a non-surgical method of care, seek physiotherapeutic services outside of a surgical center.
You Should Always Opt for Physiotherapy from a Non-surgical Center. Here is Why?
Treatment centers outside of surgical settings are keener on getting you better without surgical intervention. It is important to note that surgical centers are always eager to find reasons that justify surgical procedures. Furthermore, the non-surgical centers will almost always have modalities that offer non-surgical treatment. Modalities such as the RxDecom®. It is interesting to note that none of the surgical centers have a modality similar to the RxDecom®. They are amazed at its' results but don't want it in their surgical centers. If they get devices such as the RxDecom, their surgeons will not have much to do!
Chiropractic and Physiotherapy
Chiropractors and physiotherapists have been treating spine, joint, and sports-related disorders for a very long time. Both have unique philosophies and systems that they use when treating patients. The differences between the two professions are their philosophical theories. To explain better, let me give you an oversimplified example: "For spinal-related disorders, chiropractors may pay more attention to the structural alignment of each spinal segment (vertebrae). Physiotherapists, on the other hand, may pay more attention to the soft tissue (muscles and ligaments) that surrounds the joint."
Having said that, it is important to note many physiotherapists also work on the structural alignment of the spine. Also, numerous chiropractors work on the soft tissues (muscles and ligaments) that surround a joint. The objective of both physiotherapists and chiropractors is to enable their patients to regain optimal health through either manual procedures, specialized medical devices, or through a combination of the two. Either profession may have a particular manner in which they render the therapy, but their goals are the same.
How of a difference is there between a Physiotherapy and Chiropractic?
The differences between methods of care can be significant between chiropractic and physiotherapy. While it is worthwhile knowing these differences, they should not be the main criteria when deciding who to go to, as there are good and bad practitioners in both chiropractic and physiotherapy. Both professions have their strengths and weakness. If one finds a "great chiropractor," the weaknesses are limited significantly, and the same holds true when one finds a "good physiotherapist." What I mean by this is that there are "good" and "bad" practitioners in every profession. Neither chiropractic or physiotherapy is immune to this fact.
Many chiropractors would prefer a good physiotherapist to a bad chiropractor. The reason for this is that they both have proven theories of treatment and both have had a positive impact on our society.
Personally, we think chiropractors and physiotherapists would serve society better and achieve greater results if they combined their efforts. The "us" or "them" attitude in both these professions is antiquated, at best, and, quite frankly, it is more a product of arrogant individuals. Fortunately,  a growing number of physiotherapists and chiropractors in the modern world have tossed out the "us" vs. "them" attitude and are working side-by-side. The coming together of two great professions has already proved itself to be more effective, compared to those that still practice with an "us" vs. "them" attitude. Discover how our clinical experts have reversed and repaired severely damaged slipped discs that surgeons wanted to operate.
Why we offer Chiropractic and Physiotherapy Treatment Together
When we established our centers, our aim was to create a multidisciplinary treatment facility. Our focus was on offering chiropractic and physiotherapy treatment for spine and joint injuries, sports trauma, slipped disc (slip-disc), and scoliosis. We wanted a center where chiropractors and physiotherapists could work shoulder to shoulder for the benefit of the patient. As a result, we can say with 100% certainty that our treatments are far better today than they used to be, and we achieve greater results, unmatched by other chiropractic and physiotherapy centers, regardless of whether their practices are separate or combined.
What has made us so good is that our method of care is not achievable by others. Others do not have the equipment we have, and the training our team gets others do not get. In short, this change has had a significant positive impact on the lives of our patients and our own (the chiropractors and physiotherapists). This is why we tell patients that chiropractic treatment (Chiropractic Adjustment) and physiotherapy are like honey and milk— better together!
Exercise Therapy & Programs Through our Clinical Research-Based Methods of Physiotherapy is BETTER
Strengthening and rehabilitation are common exercises and therapy procedures used in the treatment of the spine and extremities. While exercise is helpful, it can also be damaging. Therapeutic exercise is beneficial only when performed at the right time, in the right way, and under the supervision of an expert. Doing it too soon may lead to further damage and malfunction. Doing it too late is just that: too late. In our centers, our physiotherapists and chiropractors are the non-surgical clinical experts you need for a speedy recovery. The ability to offer world-class treatments was not accidental. It took hard work. Our training and continuing education programs for our technical team set us apart. Our physiotherapists and chiropractors no longer have to fish for themselves—they rely on us for education, research, and training.
Exercise Programs Are an Integral Part of the Physiotherapy Treatment You get in our Center
When it comes to exercise programs, what to do and what not to do in an exercise are best covered by our research-based clinical chiropractors and physiotherapists. They are the experts you need. A good physiotherapist or chiropractor can cut therapy time short, maximize improvements, and avoid further injuring the injured or malfunctioning areas. In our centers, you can have both great chiropractors and excellent physiotherapists. You don't have to take our word for it; visit us and compare.
We succeed when others fail, as we have a deep understanding of therapeutic exercises, possess advanced technology that others do not have, and train continuously. That is correct; we teach on a regular basis. In fact, this is our requirement from each center. Each Chiropractic Specialty Center is required to have and hold training sessions several times a month. We do this to keep up with our changing times. As a professional team, we train and retrain on new and advanced procedures that have proven track records.
We start out with mild forms of stretching and strengthening and then work our way to a more intensive treatment. Each patient is unique, and we fit the therapy to match the patient's progress. So, in our centers, we will not use the one-size-fits-all system of physiotherapy that others use. Hence, each customized session is unique to the needs of our patient.
Physiotherapy and Slip-Disc
Physiotherapists have been treating patients with 'slipped discs", and disc-related disorder since the launch of the profession. However, the level of efficacy has varied from practitioner to practitioner. The human spinal disc has been a challenging and arduous entity to treat. This difficulty was poorly understood, until the advent of modern diagnostic equipment such as the MRI. The amount of knowledge that has been gained as result of the Magnetic Resonance Imaging (MRI) has dramatically changed the therapeutic field of spine and joint disorders.
It has been known for some time that discs can "slip" (herniated and protrude), but now we know why. Today, it is a well-known fact that spinal discs do herniate, rupture and protrude (slipped disc) when the nutrient availability to a spinal disc is compromised. So, to maintain a spinal disc healthy or to improve the health of a damaged spinal disc, the nutrient content and nutrient availability to a spinal disc must be increased. The challenge here lies in the fact that spinal discs are avascular (no direct blood supply), so nutrients that enter a spinal disc must do so through the process of diffusion (nutrients must be sucked in).
Therefore, for physiotherapeutic procedures to be effective, it must incorporate methods that increase the chances of diffusion.
Some therapeutic procedures are better than others. Physiotherapists that understand and have kept up with the recent developments in the field of spine and joint physiology should have the knowledge to offer patients effective non-operative solutions. However, having the knowledge to do a task is only the beginning. Having the means and the knowledge is more appropriate. In other words, they may know what to do for you, but it won't help if they do not have the proper equipment needed for the task.
Is Physiotherapy by itself Sufficient to Treat Spine, Joint and Sports Injuries?
Manual procedures, electrical stimulation, stretching, trigger point therapy, joint mobilization, and traction is not enough. When these methods are combined with an effective spinal decompression system then the chances for a favorable outcome increases. To make a long story short, physiotherapy and physiotherapists can treat a damaged spinal disc condition if they perform the proper procedures. We have provided proof of this fact by published case study right here on our website; proving the fact that a slipped disc can be treated with effective methods and technology. So even if your surgeon is adamant about surgery, know that you have options.
Holistic non-surgical options that repairs damaged spinal discs. Visit one of our centers to discover an alternative to spine surgery that your spine surgeon forgot to mention. Our methods of physiotherapy are better as it includes the best chiropractic care in Malaysia. Non-surgical methods are always better when it comes to a slipped disc (herniated or protruded disc.
Non-surgical methods are always better when it comes to a slipped disc (herniated or protruded disc). Understanding how a disc gets damaged will enable you to realize the surgical interventions are patches as they do not repair the root-cause. In other words, contrary to what you may have been told surgery is not a cure. It is a patch and often is short lived.
Our Sports Physiotherapists are the Experts in Targeted Physiotherapy for all Types of Sports Injuries
The damaged area WILL become worse due to scar tissue forming in the affected soft tissue and joints. Degeneration of muscles, ligaments, and joints will occur, leading to arthritic changes. Your bones will change shape because of your injuries. The longer you wait, the harder it will be to reverse the damage.
If others have failed to cure your back pain, neck pain, or sports injuries, visit our center and get the best holistic upper back treatment in town. We succeed when others fail. Call us now.
Importance of Clinical Physiotherapy in Sports Injuries
A sports injury usually involves several anatomical structures, including muscles, ligaments, tendons, joints, bursae, and spinal discs. Therefore, it is necessary that you have a trained team of non-surgical experts treat you as soon as possible. Timely care is critical but more important is getting the right treatments. Hence, do your homework before visiting a physiotherapy center. After all, you do not want to be one of the 77% that continues to have pain. Therefore, do yourself a favor and contact one of four centers. We have the technology, skills, and essential expert knowledge needed in providing world-class treatments right here in Malaysia.
Targeted Physiotherapy Treatment of Sports Injuries
Aside from neglect, the number one reason for continued pain and discomfort from a sports injury is inadequate or improper care. With this in mind, you will need to make sure that the care you get for a sports injury is a specialized team of physios and chiros. In our centers, we offer specialized holistic care for all your spine, joint, and sports injuries. It is our specific methods of care rendered through our collaborative team of research-based chiropractors and clinical physiotherapists that have set us apart from the rest.
What happens when treatments are incomplete? There are two examples of incomplete treatment plans:
Patient neglects to maintain with treatment recommendations.
Therapy center with scope, abilities, knowledge, or a combination of various issues.
While patient education and patient information solve the problems with compliance, the bigger and more pressing issue is the center that lacks knowledge and skills. We have had numerous patients that sought care from us for chronic conditions that others failed to rectify. One issue that stayed constant in almost every case was an incorrect diagnosis of the patient's condition or improper therapy and treatment procedures. In both of these situations, benefits are minimal at best. However, for the most part, the centers that rendered the care for them failed themselves, their profession, and of course, most importantly, the patients they serve. That will not happen at a Chiropractic Specialty Center.
So what happens when your treatments fail to address the root causes of your health issues? For one thing, you may continue to have pain. Secondly, you may end with frequent flare-ups. And most significantly, stability will never happen, and the problem may expand and worsen.
If you get treated through Chiro or Physio alone, then only one part of the problem gets addressed. We, therefore, recommend a combined therapy approach through both chiropractic and physiotherapy so that all aspects of your health issues are addressed adequately to a point where the root causes of your condition are resolved. Otherwise, you risk have similar problems in the future and may need additional care for the rest of your life. Well, not in our centers. Our chiropractors and physiotherapists are highly trained, highly motivated and equipped with the latest technology. Our means and methods are better as are our results.
At the Chiropractic Specialty Center, we have both chiropractors and physiotherapists to diagnose, treat, strengthen, and stabilize your sports injury. We have specialized treatment and rehabilitation equipment unique to our center to repair and strengthen the joints, discs, and other support structures. Of course, the best treatment is prevention, and our trained staff can educate and assist you in discovering the best ways to prevent an injury in the first place.
The Importance of Manual Therapy
In our centers, physiotherapists spend lots of time improving their skills, knowledge, and understanding of manual therapy. For some, manual therapy is massage, but in our center, manual therapy is a specific, customized physiotherapy treatment rendered through the skillful hands of our physiotherapist or our chiropractors. Our clinical team is deeply knowledgeable and skilled in all aspects of musculoskeletal physiotherapy procedures. Therefore, the physiotherapy services rendered for you is world class and second to none.
We take it upon ourselves to hold training and educational classes in chiropractic as well as physiotherapy. Our clinical team continually improve their skills and update their knowledge on how to treat you better. We are always researching and updating ourselves on latest developments in fields of physiotherapy and chiropractic.
Our success and our patients depend on us, and we will not let ourselves or our patients down. Don't just take our word for it, visit one of our centers and to discover why we succeed when others fail. If you want the best clinical team of physiotherapists, look no further.  Call or contact one of our centers today.
Manual Therapy
The Manual therapy you get in one of our centers is highly specialized, and for the most, they are a series of specialized treatments that were developed by us. The procedures we use during a manual therapy session include soft tissue release, trigger point therapy, and connective tissue work that lead to a better neuro-muscular interaction. Our methods of Manual Therapy treats damaged muscles, tendons, ligaments or fascia. Pain comes from many sources, and you have to treat everything that hurts.
Our clinical team has the skills, training, and proven knowledge in many methods of treating spine, joint, and sports injuries. Every person's problem will be different. The treatment must fit the person and their individual problem. The trained physiotherapists at Chiropractic Specialty Centers use many manual techniques to enhance and complement other methods of care.
Our centers are result oriented. Each means of care or methods of therapy has one goal: Get you better FASTER. This is our number one priority. Results count, and it is for this reason that we have decided to offer a unique never seen before Collaborative Spine and Joint care.
Clinical Research-Based Physiotherapy for the Spine
Your spine is the very core of your kinetic being, the center of your mobility and the center of your peripheral nervous system. It is also at the heart of many common problems: Low Back Pain, Neck Pain, Slipped Disc, Sciatica and much more.
We understand spines. We fix spines through our research-based chiropractic, clinical Physiotherapy, and specialized spine technology. Our methods of spine care repair the root causes of spine problems. We are the first and ONLY clinic/centers in Malaysia to offer NSD Therapy®, a multi-faceted approach to treating and correcting spinal related conditions.
We have treated thousands of neck and back pain patients successfully. Our second to none methods of care that produce highly successful outcomes are World-Class. Our Spine Physiotherapists are our clinical therapists the like of which is not seen elsewhere. We have taken their skills, their knowledge and backed it with advanced Technology and research based chiropractors. The results—speak for themselves. Visit one of our centers to see us in action.
Advanced Physiotherapy for Back Pain
Eighty [80%] of the population will experience back pain sometime in their life. The US government is calling back pain the next epidemic! Back injury is the most common cause of not returning to work in the Population below 45 years of age.
The good news is that back pain is a treatable condition without drugs, injections or surgery. In fact, even the world-renowned Mayo Clinic in Rochester, Minnesota is recommending to their patients to use non-surgical methods before even thinking of surgery.
Back pain is usually mechanical in nature, and mechanical problems require mechanical solutions. Back pain usually occurs when there is damage to the spinal disc, ultimately leading to a disc bulge or disc herniation (slipped disc). Disc bulges and herniations irritate the sensitive nerves causing pain, weakness, numbness, and tingling in the arms or the legs.
At Chiropractic Specialty Center, we will treat and stabilize your low back. We have skilled teams of Chiropractors and physiotherapists working together using state-of-the-art medical equipment that corrects, strengthens and stabilizes your low back.
Our difference is not just our skills, our knowledge or our experience. Our difference is in how we use our knowledge, expertise, and experience as a team, under one roof for the sake of our patient. This is our secret and our story. Then we went a step further: we brought in Advanced Technology.
Targeted Neck Pain Physiotherapy
66% of the world's population experience neck pain. It is a very common, but potentially dangerous condition.
Most people feel neck pain as a result of daily poor posture or trauma. That poor posture can lead to disc degeneration, nerve irritation, osteoarthritic changes and further muscle and ligament weakness and instability.
Drugs cover up problems but fix nothing. Pain comes and goes, but problems stay with you and get worse over time. Surgery fails. What is the answer? Well, the short answer is: come to our center where recovery is through physiotherapy and chiropractic. We are not just a chiropractic center, but just as important: a physiotherapy center. That is why we get results when others fail.  It is our technology, but more importantly our staff and their combines professions (physiotherapy and best methods of chiropractic care in Malaysia).
Many people look to chiropractors or physiotherapists but only get temporary relief. Why does this happen? Well, because they may not fully understand the pain or don't adequately treat the problems causing the pain.
Visit Chiropractic Specialty Center for Real Solution
If you are looking for a real solution, you need a team who can accurately diagnose the problem and treat every aspect of the condition. At Chiropractic Specialty Center, we pride ourselves on the fact that we are committed to accurately diagnosing and treating your neck pain and its associated conditions. This approach begins with a complete case history and thorough examination. Our clinical team will focus on structures and functions of the spine, and their effects on the nervous system. We intend on finding every aspect of your condition so that we may be able to correct all areas of a given issue.
We have skilled clinical physiotherapists in each center, and we have backed these clinical experts by a team of chiropractors and advanced technology. In other words, if you have neck pain, we have the cure.
In our centers, the Chiropractors and Physiotherapists working together using state-of-the-art medical equipment specifically designed to correct, strengthen, stabilize your condition and fix your problems.
Disc Decompression Therapy A MUST have TREATMENT for NECK & Back PAIN
80% of people experienced low back and neck pain at some point in their lives. Treatment for neck and back pain can be dangerous, expensive and sometimes worthless.
The spine is a stack of bones with padding in between. The cushion between each vertebra is called a disc. A damaged disc can pinch a nerve resulting in pain in the arms or the legs or can just give you pain in the neck or the back.
Damage occurs when cells replacement doesn't occur, a condition that happens all too often because of our modern lifestyle or injury. Disc Decompression is all about getting nutrients back into the discs so that the cells can make new cells and repair the disc. The RxDecom® machine gently, painlessly and safely decreases the pressure in your discs so the nutrients can flood in. The RxDecom® is the most advanced form of spinal decompression therapy device. Best of all, it was specifically created for slipped discs. There is no better treatment for your disc.
Is Traction as GOOD as the RxDecom®?
The technology present in the most modern traction therapy device today is significantly inferior to that of the RxDecom®. Therefore, traction can never rival the clinical benefits of treatments rendered through the RxDecom®.
Years ago, when technology was not advanced enough —physiotherapists used traction. Traction therapy for neck and back problems are common. In fact, they can be of some help with a limited number of cases and condition. However, for those that have an acute condition or those that suffer from a more severe form of a spinal disc or joint issue, traction therapy offers little to no benefit. In reality, traction can harm a neck or back pain sufferer if they have spinal disc problems such as a herniated or protruded spinal disc (slipped disc).
The World of Physiotherapy is changing
This change is occurring at a speed of light. There is the change in knowledge, skills, and most important technology. The advances in technology have impacted all aspects of healthcare, including the spine and joint care. Many centers that offer physiotherapy still rely on old and antiquated equipment. Outdated methods of manual therapy, outdated systems of tractions and ineffective means of simulations had led to failures when it came to challenging spine and joint conditions. However, when you step into a Chiropractic Specialty Center, you will notice a State-of-the-Art facility with expert technical and clinical staff. Our physiotherapists are world-class in skills, knowledge, and abilities. Visit us and judge for yourself.
Modern Clinical Physiotherapy
Our Modern physiotherapy is more than just a play on words. Modern clinical physiotherapy is only available through physiotherapist that have updated knowledge, specialized skills, and advanced technology. In other words, those that pay attention to research and developments on regular basis. The physiotherapists at Chiropractic Specialty Centers are better than the rest. Our motto is to hire ONLY the BEST. Once hired, our work begins. We have specialized training for all our clinical team members. Our training manuals and methods are evolving to include the latest methods of care and research. These efforts are the core reasons behind our successes. We have the technology that others do not have. We have systems that others cannot use. Now, we have advanced training that transforms our clinical team into an Expert Research-Based Clinical Physiotherapists and Chiropractors.
Visit any one of our centers today and see our difference. If you have had a surgical intervention and still suffer in pain, call us. Or, if you want an effective non-surgical spine or joint care, call us. We Can Help.
Physiotherapy and Degenerative Disc Disease
Our modern lifestyle leads to degenerative (wearing out) changes in our bodies. The intervertebral disc is included in these changes. The medical term, for this type of change in a spinal disc, is "Degenerative Disc Disease" or DDD.
Degenerative disc disease is not an actual disease, but a term used to describe physical changes to a disc. Although often seen in the elderly, they can be present in young otherwise healthy individuals. Degenerative disc disease is not just an old person's disease.
Research revealed that degeneration in the lumbar discs could be seen as early as 11-16 years old. Very young! About twenty (20%) percent of people in their teens have discs with mild signs of degeneration. It only gets worse with age. Sixty (60%) percent of 70-year-old discs show alarmingly advanced degeneration!
58% of the Olympic athletes at the Sydney 2000 games with low back pain had DDD in a study in the British Journal of Sports Medicine. Again, young people with bad discs.
Importance of Physiotherapy in Disc Degeneration
Research has shown that discs show degenerative and aging changes earlier than any other connective tissue in the body. Another research article showed that disc degeneration in the lumbar spine was the strongest cause of pain in the low back.
The human spinal discs can be described as soft yet sturdy pads that separate the bones of the spine from one another.
These highly specialized structures act as a ligament by holding the vertebrae of the spine together, a shock absorber, and as a pivotal point allowing motion. The adult intervertebral discs are the largest avascular (no direct blood supply) structures in the human body, consisting of three main components:
The Vertebral End-Plates
The Annulus Fibrosus
The Nucleus Pulposus
Both the top and the bottom of each vertebra is topped with a thin cartilaginous pad called the vertebral end-plate. The vertebral endplates are in almost every segment of the spine. The end-plates serve as a means of getting life-sustaining nutrients from the blood into the disc.
Physiotherapy Treatments
Spinal disc disorders such as disc degenerations, disc bulges, disc herniations, disc protrusions and disc extrusions are loosely referred to as a "Slipped Disc". The number of patients suffering from a spinal disc disorder or injury is on the rise. Historically, disc disorders were observed in the middle-aged individuals that were involved in either manual labor or sports-related activities. However, due to our modern lifestyles, today no one is immune.
Focused and Targeted Manual Therapy: A Component of Clinical Physiotherapy
Manual therapy is a system of "hands-on" therapeutic procedures and techniques performed by a skilled therapist. The definition of manual therapy and type of manual therapy differs from profession to profession.
n our center, the manual therapy is part of your physiotherapy session. The sole purpose of our methods of manual therapy is to improve tissue healing and decrease recovery time. Our team members are professional that dedicate time each week reading and researching to develop better and enhance their skills. Thus, so the care you get from us is second to none.
NSD Therapy
Non-Surgical Decompression Therapy is an alternative to spinal surgery. It combines technology and medical science in a manner never done before.  NSD Therapy was created to assist physicians and healthcare providers in the treatment of even the most severe neck or back pain. The methods of care employed are through specialized physiotherapy, best of the clinical chiropractic (Activator), and target specific rehabilitation.
NSD Therapy is the most holistic neck pain and back pain treatment physiotherapists can offer. Based on sound physiotherapy principles and state-of-the-art Technology, with clinically proven results. Our clinical teams of physiotherapists and chiropractors correct spinal related ailments, without having to resort to invasive surgeries.