Better Physiotherapy through our Clinical Teams of Physiotherapists in Malaysia  
Physiotherapy (also known as physical therapy) is the art and science of rehabilitative care manually and through the use of specialized medical equipment. The advantage of having your physiotherapy treatment at our center is our technology and our collaborative methods of the spine, joint and sports injury treatments. We handpick only the best physiotherapists from a long list of candidates. Once hired, we rigorously train them until they become the experts they are today. By the time a physiotherapist treats patients at one of our centers, they are masters in their field. Their skills, knowledge, and compassion are unique to Chiropractic Specialty Center®. Furthermore, they will do whatever it takes to get you back on your feet with as little loss of time as possible. Rest assured that the physiotherapists in all our centers are clinical experts who can handle even a severe condition.
What is Physical Therapy?
Physiotherapy (Physical Therapy), as a profession, is a branch of health care that involves non-invasive methods of treatment and therapy for illnesses, weaknesses, and disabilities. According to the Australian Physiotherapy Association, "Physiotherapists are healthcare professionals that treat and work to prevent diseases and disabilities by physical means."
Physiotherapy, as an idea, has been around for centuries. Hippocrates is accredited as the first known individual that advocated massage, manipulation, manual therapy, and even hydrotherapy, for his patients in 460 BC. However, the Father of Swedish Gymnastics," Per Henrik Ling, developed physiotherapy as a profession for the very first time in 1887.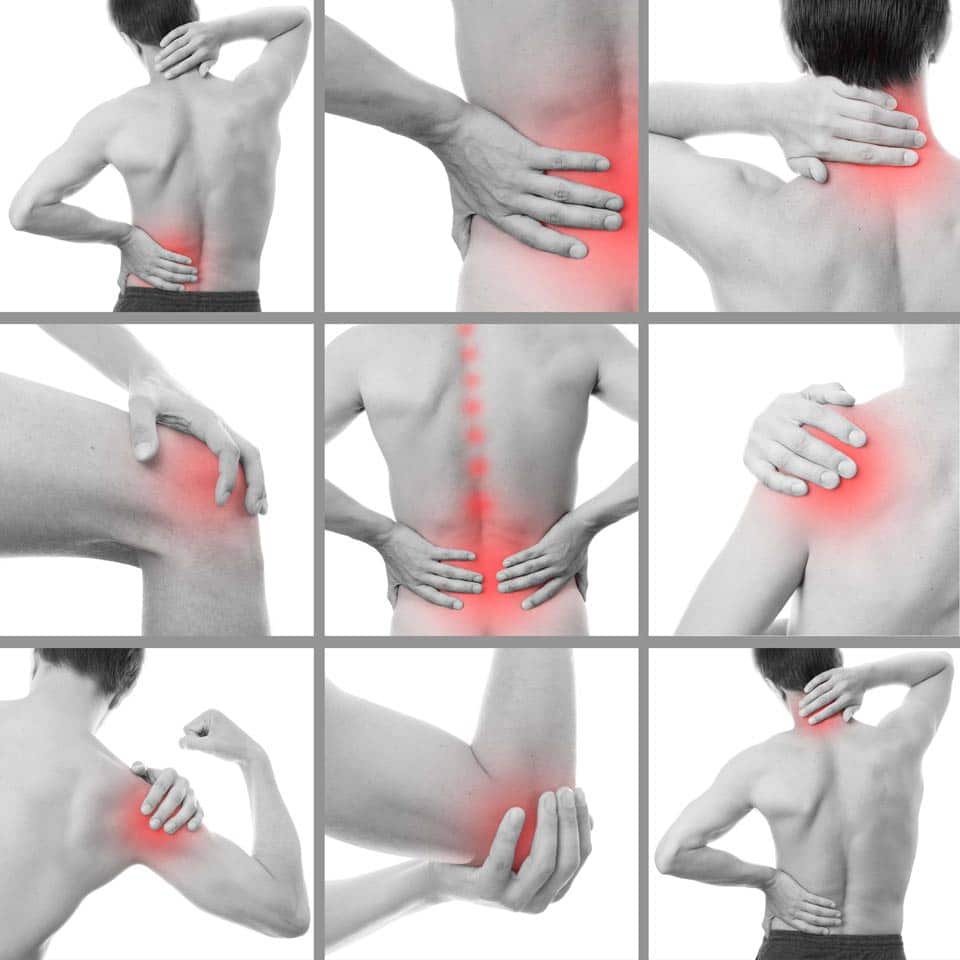 What is the Clinical Role of a Good Physical Therapist? 
Physiotherapists, in some regions known as the physical therapist, are healthcare practitioners that assist patients to recover from injuries, sicknesses or disabilities. They work with the disabled, the elderly or children. Their primary goal is to regain lost motion and to restore the patient's functional ability. They perform these tasks by either using a hands-on approach or modality-driven method, or a combination of the two.
Some work in team settings, which may involve other disciplines of health, such as chiropractic. Regardless of the setting, physiotherapists today interact with and treat patients with a variety of conditions. After meeting the educational requirements in their particular field of physiotherapy they may choose to work in the musculoskeletal field (spine, joint, slip-disc and scoliosis), the neurological field (stroke recovery) or other fields. Other fields include the cardiovascular (heart and lungs), pediatrics (kids), and geriatrics (elderly) fields.
Integrative Conservative Treatment: Chiropractic, Rehabilitation, and Physical Therapy 
Chiropractors and physical therapists have been treating spine, joint, and sports-related disorders for a very long time. Both have unique philosophies and systems that they use when treating patients. The differences between the two professions are their philosophical theories. For example, "For spinal-related disorders, chiropractors may pay more attention to the structural alignment of each spinal segment (vertebrae). Physiotherapists, on the other hand, may pay more attention to the soft tissue (muscles and ligaments) that surrounds the joint."
Exercise Therapy & Programs Through our Clinical Research-Based Therapy and Rehabilitation is BETTER 
Strengthening and rehabilitation are common exercises and therapy procedures used in the treatment of the spine and extremities. While exercise is helpful, it can also be damaging. Therapeutic exercise is beneficial only when performed at the right time, in the right way, and under the supervision of an expert. Doing it too soon may lead to further damage and malfunction. Doing it too late is just that: too late. In our centers, our physiotherapists and chiropractors will customize therapeutic exercises based on your needs. Unlike others, the exercises we provide are timely and focused on your specific health issues. In summary, we have the best non-surgical clinical experts you need for a speedy recovery.
The ability to offer world-class treatments was not accidental. It took hard work. Our training and continuing education programs for our technical team set us apart. Our physiotherapists and chiropractors no longer have to fish for themselves—they rely on us for education, research, and training.
Targeted Clinical Rehabilitation Therapy and Slip-Disc 
Physiotherapists have been treating patients with 'slipped discs", and disc-related disorder since the launch of the profession. However, the level of efficacy has varied from practitioner to practitioner. The human spinal disc has been a challenging and arduous entity to treat. This difficulty was poorly understood, until the advent of modern diagnostic equipment such as the MRI. The amount of knowledge that has been gained as result of the Magnetic Resonance Imaging (MRI) has dramatically changed the therapeutic field of spine and joint disorders.
Our Sports Physiotherapists are the Experts in Targeted Physical Therapy in Malaysia  
The damaged area will become worse due to scar tissue forming in the affected soft tissue and joints. Degeneration of muscles, ligaments, and joints will occur, leading to arthritic changes. Your bones will change shape because of your injuries. The longer you wait, the harder it will be to reverse the damage.
If others have failed to cure your back pain, neck pain, or sports injuries, visit our center and get holistic upper back treatment in town. We succeed when others fail. Call us now. 
The Importance of Manual Therapy  
In our centers, physiotherapists spend lots of time improving their skills, knowledge, and understanding of manual therapy. Some wrongly consider manual therapy to simply be a massage, but in our center manual therapy is a specific, customized physiotherapy treatment rendered through the skilful hands of our physiotherapist or our chiropractors. Our clinical team is deeply knowledgeable and skilled in all aspects of musculoskeletal physiotherapy procedures. Therefore, the physiotherapy services rendered for you is world class and second to none.
We take it upon ourselves to hold training and educational classes in chiropractic as well as physiotherapy. Our clinical teams continually improve their skills and update their knowledge on how to treat you better. We are always researching and updating ourselves on the latest developments in the fields of physiotherapy and chiropractic.
Clinical Research-Based Physical Therapy and Rehabilitation for the Spine
Your spine is the very core of your kinetic being, the center of your mobility and the center of your peripheral nervous system. It is also at the heart of many common problems: Low Back Pain, Neck Pain, Slipped Disc, Sciatica and much more.
We understand spines. We fix spines through our research-based chiropractic, clinical Physiotherapy, and specialized spine technology. Our methods of spine care repair the root causes of spine problems. We are the first and ONLY clinic/centers in Malaysia to offer NSD Therapy®, a multi-faceted approach to treating and correcting spinal related conditions.
Advanced Treatment for Back Pain
Eighty [80%] of the population will experience back pain sometime in their life. The US government is calling back pain the next epidemic! Back injury is the most common cause of not returning to work in the Population below 45 years of age. The good news is that back pain is a treatable condition without drugs, injections or surgery. In fact, even the world-renowned Mayo Clinic in Rochester, Minnesota is recommending to their patients to use non-surgical methods before even thinking of surgery. Back pain is usually mechanical in nature, and mechanical problems require mechanical solutions. Back pain usually occurs when there is damage to the spinal disc, ultimately leading to a disc bulge or disc herniation (slipped disc). Disc bulges and herniations irritate the sensitive nerves causing pain, weakness, numbness and tingling in the arms or the legs.
Targeted Conservative Treatment for Neck Pain is Better Through Advanced Methods and Technology 
66% of the world's population experience neck pain. It is a very common, but potentially dangerous condition.
Most people feel neck pain as a result of daily poor posture or trauma. That poor posture can lead to disc degeneration, nerve irritation, osteoarthritic changes, and further muscle and ligament weakness and instability.
Drugs cover up problems but fix nothing. Pain comes and goes, but problems stay with you and get worse over time. Surgery fails. What is the answer? Well, the short answer is: come to our center where recovery is through physiotherapy and chiropractic. We are not just a chiropractic center, but just as important: a physiotherapy center. That is why we get results when others fail.  It is our technology, but more importantly, our staff treats patients collaboratively through physiotherapy and chiropractic care.
Disc Decompression Therapy A MUST have TREATMENT for NECK & Back PAIN
80% of people experienced low back and neck pain at some point in their lives. Treatment for neck and back pain can be dangerous, expensive and sometimes worthless.
The spine is a stack of bones with padding in between. The cushion between each vertebra is called a disc. A damaged disc can pinch a nerve resulting in pain in the arms or the legs or can just give you pain in the neck or the back.
Damage occurs when cells replacement doesn't occur, a condition that happens all too often because of our modern lifestyle or injury. Disc Decompression is all about getting nutrients back into the discs so that the cells can make new cells and repair the disc. The RxDecom® machine gently, painlessly and safely decreases the pressure in your discs so the nutrients can flood in. The RxDecom® is the most advanced form of spinal decompression therapy device. Best of all, it was specifically created for slipped discs. There is no better treatment for your disc.
Benefits of Our Focused Rehabilitative Therapy and Clinical Non-Surgical Treatments  
Spinal disc disorders such as disc degenerations, disc bulges, disc herniations, disc protrusions, and disc extrusions are loosely referred to as a "Slipped Disc". The number of patients suffering from a spinal disc disorder or injury is on the rise. Historically, disc disorders were observed in the middle-aged individuals that were involved in either manual labour or sports-related activities. However, due to our modern lifestyles, today no one is immune.
Focused and Targeted Manual Therapy 
Manual therapy is a system of "hands-on" therapeutic procedures and techniques performed by a skilled therapist. The definition of manual therapy and type of manual therapy differs from profession to profession. In our centers, manual therapy is part of your physiotherapy session. The sole purpose of our methods of manual therapy is to improve tissue healing and decrease recovery time. Our team members are professional that dedicate time each week reading and researching to develop better and enhance their skills. Thus, so the care you get from us is second to none.
What is NSD Therapy®? 
Non-Surgical Decompression Therapy is an alternative to spinal surgery. It combines technology and medical science in a manner never done before.  NSD Therapy® was created to assist physicians and healthcare providers in the treatment of even the most severe neck or back pain. The methods of care employed are through specialized physiotherapy, best of the clinical chiropractic (Activator), and target specific rehabilitation.
NSD Therapy® is the most holistic neck pain and back pain treatment physiotherapists can offer. Based on sound physiotherapy principles and state-of-the-art Technology, with clinically proven results! Our clinical teams of physiotherapists and chiropractors correct spinal related ailments, without having to resort to invasive surgeries. To conclude, our system of physical therapy, physiotherapy, and rehabilitation are superior to others in Malaysia.