We helped thousands Through our Chiropractic, Physiotherapy and Medical Tourism In Malaysia 
Chiropractic, Physiotherapy and Medical Tourism Malaysia are all commonly associated with our centers. Since our Inception in 2007, we have treated hundreds of Expatriates and tourists who suffered from the spine, joint, or sports injuries. Since then, some have referred friends and loved ones. Today, our centers see hosts of patients from as far away and the United Kingdom. We have treated royalty and dignitaries from all over the Middle East, Africans, Asia, and Europe. Our clinical success is the reason why so many seek care from us. They sought care from us because of our methods and technology.
Chiropractic Specialty Center's collaborative systems of physiotherapy and chiropractic are refreshingly unusual. Our methods of teamwork have improved chiropractic and physiotherapy as a whole. However, we didn't stop there.! We brought in advanced technology and refined specific rehabilitative systems, physical therapy, physiotherapy, chiropractic, nutrition, advanced spinal decompression and neuro-muscular rehabilitation. And then, we put it all under one roof. In short, we can accomplish others can not.
One of the many secrets is how we collaborate with our physiotherapists and chiropractors in Malaysia. For lack of a better word, it is simply beautiful! Together, with our technology; we manage to produce results that others cannot. We succeed even if others fail. So, why should these medical tourists visit others, when they can get better care from us.
The Best of Chiropractic and Physiotherapy in Malaysia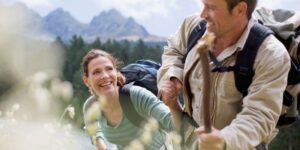 So, yes; we have impacted the Malaysian Medical Torusimindustry, and we intend on bringing in more medical tourists in the coming years. Our clinical success is the reasons for a rise in Chiropractic Physiotherapy Medical Tourism Malaysia as experienced in our centers. Another reason why many come to our centers is our slipped disc technology. The RxDecom is the most advanced therapy device.
Our clinical non-operative collaborative teams utilize the RxDecom to produce results unparalleled in Europe, middle east, Inda or Southeast Asia. It is not just our advanced technology that makes us better, but rather how we use that technology. Our director and founder; Dr. Yama Zafer have taken it upon himself to make sure that each center has the most skilled clinical team. Visit any of our centers to judge the efficiency of our treatments. See our clinical teams in action. Test our technology and knowledge and then go to others and compare.