How wonderful to be above to help patients without drugs or surgery. Our clinical teams of Chiropractors and Physiotherapists have advanced technology specific for spine and joint. Our slipped disc treatment works better. It works even when others fail. We have treated and succeeded on patients that others have failed. In fact, we had achieved clinical successes when spine surgeons and neurologists had given up. We succeeded when the patient had no hope.
The secret to our success is our in-depth knowledge of conditions, therapy procedures and diagnostic testings. We can identify cause and effect when others fail. AND that is why we succeed time and time again. That is why our slipped disc treatment works better. Don't take our word, visit us today or play the video above and listen to our parent's experience and how everyone out there had given up on her. But not us, we succeeded when even the so called first world countries failed. And there is another reason why so many have visited our centers from all over the world.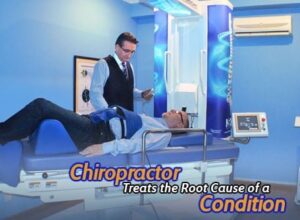 Dr. Brian explains why our methods of treatments work better when compared to spinal traction. Our systems have proven record and produce results better without surgery or medication. We fix slipped discs because we get to the source of your condition. Don't cover the pain. We fix the underlying issues and with that fix, the disc recovers. If you have pain, we can help. If you have a slipped disc, look to us first before others. Time is essential, don't waste time or your money on useless procedures. Visit one of our centers and get the best of Chiropractic treatments centers in Malaysia today.
Our Slipped Disc Treatment Works Better for patients of all ages.
The reason why our methods work better is that we never stop learning or teaching each other. Our chiropractors in Malaysia and physiotherapists work together, helping each other, teaching each other. Together we have grown strong, and our advanced technology has now taken us to heights not reached by others. Call us and see why our slipped disc treatment works better than those used by others. Don't gamble with your help. So, let us help you get better faster because our Slipped Disc treatment works better.