Neck and back pain are the two leading causes of lost workdays in Malaysia. They are treatable, repairable, and reversible. Finding the actual cause of pain is the first step. An accurate assessment of your spine is critical to complete recovery. Degenerative and arthritic changes are the two common causes of neck and back pain. Back pain and neck pain can also result from muscles, ligaments, tendons, joints, spinal discs, and spinal nerve compression. Nerve compression and nerve pain are the leading factors of disability in persons with neck and back issues. Spondylosis slipped disc, and sciatica is common conditions that result from nerve impingements. The good news is that our technology and integrative therapy options can fix neck and back pain. Even if you have spondylosis, slipped disc or sciatica, we can help. Best of all, you recover without surgery or injections.
Neck and back pain may feel as innocent as mild muscle cramps or tensions at the base of your skull or just above the tailbone. However, if your pains are recurrent or progressive, you will need an expert to take a closer look. Finding the actual cause of neck and back pain without a thorough assessment is near impossible. In the next section, we have discussed common issues and disorders implicated in neck and back pain.
What Caused Your Neck & Back Pain?
As mentioned, it is difficult to say what caused your neck and back pain. However, identifying damaged tissues that cause neck and back pain is essential to complete relief. In this section, we cover issues that cause damage to neck and back, and how the damage progresses to neck and back pain.
Poor posture
Repetitive activities
Slip and falls
Sports injuries or motor vehicular accidents
Obesity
Smoking
Excessive use of mobile or hand-held devices such as phone or pads
Prolonged sitting
Weak muscles
Neck and back pain is also caused by co-conditions or the reuslts of referred aches and pains. Co-condition are realted issues.Referred aches and pain is a referracne to pain that was caused by another tissue or structure.
We now list the common co-conditions seen in patients with neck and back pain:
Degenerative Disc Disease (DDD)
Bulging disc
Protruded disc
Prolapsed disc
Herniated disc
Ruptured disc
Extruded disc
Fragment disc
Facet hypertrophy
Hypertrophy of ligamentum flavum
Spondylosis
Spondylolisthesis
Scoliosis
Osteoporosis
Osteoarthritis of the spine
Rheumatoid arthritis of the spine
Ankylosing spondylitis
Spinal tumors or infections
Fractures & dislocations
Now, lets cover some common conditions that refers pain the neck and back:
Shoulder injuries and disorders
Chest anomalies or injuries
Rib fractures and dislocations
Jaw and TM disorders
EENT conditions or issues
Hip injuries and disorders
Knee injuries and disorders
Bursitis
Tendonitis
What Is The Best Treatment For The Back & Neck Pain?
Neck and back pain is better treated through an interdisciplinary method that combines corrective chiropractic with clinical physiotherapy. The beneficial impact of chiropractic combined with physiotherapy is superior to other forms of care including Bowen therapy, acupuncture or massage. We at Chiropractic Specialty Center® provide targeted corrective methods of multidisciplinary treatments (chiropractic combined with physiotherapy) that we enrich through advanced methods and breakthrough technology. Advanced methods of neck and back pain care through NSD Therapy® can fix and repair all types of slipped discs without surgery. Therapy devices and breakthrough technologies such as cutting-edge spinal decompression therapy (the RxDecom®), extracorporeal shockwave therapy, FD-3000™, Skoliotrack™ and Spinercise® sets us apart from competing centers.
Getting proper treatment is essential to lasting relief from neck and back pain. Far too many don't get the corrective care they need for complete recovery. We encourage all neck and back pain patients to avoid taking short cuts or palliative measures that are no lasting. A chronic or recurrent neck and back pain can lead to sinister issues that include sciatica, spondylosis, or slipped disc. In other words, if you don't receive timely corrections, it can have a lasting impact on the quality of your life. Our technology and integrative therapy options can fix neck and back pain without injections or surgery. Get the best non-surgical and non-invasive treatment for your neck and back pain at Chiropractic Specialty Center in Kuala Lumpur today.
Our Non-Surgical Experts & Advanced Technology Reairs The Actual Cause Of Pain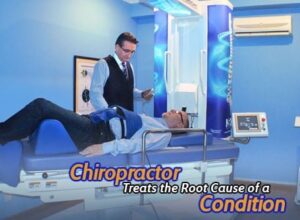 Let's take a look at the spinal disc and see how it becomes a major source of neck and back pain. The intervertebral disc acts as shock absorbers and a point through which the spinal bones connect. Therefore, their role in neck or back pain is of vital importance. The vast majority of pain sufferers today suffer from a slipped disc. A slipped disc (in the neck or the back) is a treatable condition. It does not require surgery, and our team can help you get there faster. To the spine, whereby they control our movements and maintain our posture at the same time. Research showed that a good disc does not bulge or slip as easily. A spinal disc slip when it has degenerated. In other words, disc degeneration is the first step towards a slipped disc or slip-disc.
Below are some of the slipped disc causes:
Jobs that require a lot of sitting
Poor posture
Normal aging
Excessive load bearing
Genetic predisposition
Traumatic injuries
Heavy lifting
Reverse A Slipped Disc In The Neck & Back With NSD Therapy®
Our breakthrough technology can fix neck and back pain today through NSD Therapy®. Chiropractic Specialty Center® has the technology, skills, and knowledge to repair and correct most spinal disc issues. The methods of care we use can increase the flow of nutrients into your spinal discs, spinal joints, muscles, and ligaments of the spine. The clinical successes we achieve are the results of our knowledge; skills advanced spine technology. Our understanding of how a disc gets damaged and our abilities to understand the underlying cause of your neck and back pain are the reasons why we have clinical success like no other center in town.
The coming together of knowledge, technology, and skills will undoubtedly have a dramatic impact on any outcome. Expectations should be nothing less than excellent. That is where we are, and that is how we can fix neck and back pain today through NSD Therapy®. So, call us now for a healthier tomorrow.
The intervertebral discs are avascular. Hence it is dependent on the vertebral end-plates for the diffusion of nutrients to sustain. Diffusion is the process through which a spinal disc receives nutrients it requires. The diffusion of nutrients is called imbibition. However, when there is an increase in pressure on the discs due to load-bearing, the discs are leaked, and with the nutrient, there may be some proteoglycans.
What Is NSD Therapy®?
NSD Therapy® is an integrative non-surgical spine treatment that can repairs neck and back pain without surgery. So, opt for targeted care that can fix neck and back pain today through NSD Therapy®. It can even help those that have gone through spine surgery but still lives in pain. In short, it is the most comprehensive means of treating the spine. It is a multi-prong non-surgical option provided by clinical teams of chiropractors and physiotherapists. However, it is not just the specialized forms of chiropractic or physiotherapy that make NSD Therapy® effective, but the breakthrough devices use by chiropractors and physiotherapists treating you. Here is a glance at the goal of NSD Therapy® :
Undo the damage to muscles and ligament
Improve joint position, motion, and stability
Repair scar tissue
Increase blood flow to the spinal discs, spinal joints, and spinal soft tissues (muscles and ligaments)
Retract bugling discs, herniated discs, protruded discs, extruded discs and partially fragments spinal discs whenever possible
To decrease pain
Increase mobility
Prolonged disc compression will lead to an increased rate of nutrients outflow as compared to the rate of diffusion inwards. This, in turn, reduces elastin and aggrecan production where they are responsible for keeping the discs hydrated. As a result, the disc gets unhealthy and dehydrated which makes it easily susceptible to disc problems such as slip disc which includes disc bulges, disc prolapse or disc herniation. In short, if you suffer from neck pain, back pain or slipped disc let our clinical team fix neck and back pain today through NSD Therapy®. The chiropractors and physiotherapists of Chiropractic Specialty Centers® can fix neck and back pain today through NSD Therapy®.
NSD Therapy®: Your Best Alternative To The Minimally Invasive Spine Surgery & Spinal Fusion
Non-surgical spinal decompression therapy as provided through NSD Therapy® methods provide better long-term relief of symptoms when compared to spine surgery. According to published research, spine surgery (minimally invasive spine surgery or spinal fusion) fails to get rid of all your pain or symptoms. Sufferers often complain of residual pain months and even years after spine surgery. As such, researchers are now advising patients to exhaust an effective non-surgical route. For therapy to be an effective alternative to spine surgery, it must target and repair all underlying issues comprehensively. The standard chiropractic care or physiotherapy treatments are insufficient in providing pain relief most need for acute or chronic cases of spinal disc issues.
Our clinical non-surgical experts have the skills, technology, and knowledge to treat even severe cases of spine disorders. We have also helped many that back or neck surgery failed to produce the desired results. Call our main center at 03 2093 1000 for more information on our methods and technology. Best of all, we have several locations throughout Malaysia. Visit or call us to learn about your non-surgical options.
The RxDecom® Is The Best Therapeutic Devices Used In The Treatment Of Neck Pain & Back Pain?
As mentioned earlier, we use breakthrough devices specific to the spine when it comes to the treatments of neck and back pain. Unlike others, our centers use multiple therapy devices to assist in the healing of neck and back issues. Through specialized spine devices and technologies, we can reverse some of the damage from within. In other words, our treatments will help your body restore lost function by changing the damage caused by poor muscle tone, thickening of soft tissues (Hypertrophy or thickening of Ligamentum Flavum), slippage of spinal discs.
Ligamentum Flavum hypertrophy is a common cause of spinal stenosis and disability in millions of patients. It is a common co-condition found in most spinal disc fragmentation (sequestered disc), disc extrusions, herniations, and bulges. Our centers have the experts and advanced therapeutic devices such as the RxDecom®, ESWT Shockwave Therapy and many other devices to help fix Ligamentum flavum and spinal disc damage. The most valuable therapeutic device in the treatment of the spine is RxDecom®. The RxDecom® can increase circulation in muscles, ligaments, joints, and, most important, the spinal disc. The clinical significance of the RxDecom® is well established through our proven methods of neck and back pain treatments without spine surgery.
According to medical research, the most notable change that occurs in people with neck or back pain is a lack or insufficient nutrient delivery to muscles, ligaments, joints and spinal disc.
NSD Therapy® is the most comprehensive means of correcting spine issues because the majority of devices used during NSD Therapy® focuses on increasing circulations in the damaged tissues. The RxDecom® is an advanced form of spinal decompression therapy that increases nutrient delivery to injured spinal segments, as well as assist in retraction of the bulging or herniated discal fibers.
Can the RxDecom® Alone Fix Neck & Back Pain?
As advanced as RxDecom® is, it is not enough. Most patients that suffer from neck AND back pain present with varying degrees of muscle issues, degenerative changes in spinal joints, bone spurs, ligament calcification, thickening, or hardening. And of course, almost everyone with neck pain and back pain will have some degree of spinal bone misalignments called subluxations. And if these weren't enough, some have degenerative changes in their spinal nerves. So, RxDecom® is not enough. That is why we incorporate other therapeutic devices in the treatment of neck and back pain.
Yes, additional procedures can take more time and cost more. But, not treating every aspect of your condition will lead to flare-ups and worsening of your health. We love nothing more than the chiropractic adjustment. But, if we do so, you will not be able to regain your fitness entirely. The key to the successful outcome is comprehensive therapy options. Otherwise, you may end with spine surgery!
No other therapy device works better than RxDecom®. However, it is not just the RxDecom® that helps to fix you without spine surgery. Other devices, such as Therapeutic Ultrasound, Interferential Current Therapy, Russian Stimulation, ESWT or Shockwave Therapy, Spinercise®, Flexion/Distraction by FD-3000™, DTS traction and Intermittent Traction Therapy methods as well. No other center, clinic, or hospital uses the targeted methods or the integrative solutions we incorporate into our neck and back treatments in Malaysia. If you are in pain, call us and fix neck and back pain today through NSD Therapy® and without the need for spine surgery.