Chiropractic Specialty Center was the first center in Malaysia to offer Spinal Decompression Therapy. We have provided neck and back pain relief for thousands of sufferers. In our centers, you will find the best and most advanced spinal decompression therapy system in Malaysia. That is our promise to you. Best of all, we combine spinal decompression therapy with physiotherapy and chiropractic in Malaysia. The three methods of treatments are far superior to the singular efforts of any.
Spinal decompression therapy has been around since the early 1980's. Over time there have been some significant changes, and results achieved through a true spinal decompression therapy has been very promising. In fact, spinal decompression therapy can deliver results when physiotherapy or chiropractic care fails. It can also achieve results when surgery fails. So, would it not be better to try spinal decompression therapy first, rather than as a last option. Save time, money and loss of function by visiting one of our centers today. We can help you live a healthy active life.
The best and most advanced spinal decompression therapy system in Malaysia.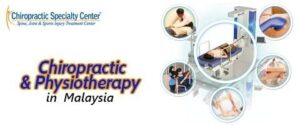 Our clinical teams of chiropractors and physiotherapists have years of experience in getting patients back to a healthy active life. On many occasions, patients had come to us as their last option, seeking relief when others failed. We have succeeded in almost every case, where others failed. Although we don't mind be the last option before surgery, it would be better for patients to visit us as their first choice. Many have wasted time, and hard earned money on useless procedures and even on some very questionable methods of care.  
We want to get the word out. Back pain and neck pain can be fixed without drugs or surgery. If the pain keeps coming back over and over, it might be because your treatments were not comprehensive. Please help us by sharing pages and posts from this site with others. We are here to help as many patients as possible. Our goals are to help those in our community live life active and without pain. Help us help our community by getting the word out.