Chiropractor in Kuala Lumpur: Advanced Treatments With Technology
Finding the Best Chiropractor is Easy in Kuala Lumpur: Call or Visit Chiropractic Specialty Center
Choosing the right Chiropractor in Kuala Lumpur and Damansara area is the essential first step of recovery. First and foremost, you will want to visit an experienced chiropractor, preferably one who practices in an integrative environment, combining their efforts with physiotherapists. Well, that is precisely what you get when you visit our Chiropractor in Kuala Lumpur. The care you get from our integrative methods will get you better faster. If you are looking for the best chiropractor in Kuala Lumpur, call us today. We are the premier physiotherapy and chiropractic center in Kuala Lumpur, Malaysia.
Chiropractic Specialty Center® launched its first center in 2007. Since then, we have treated thousands of patients with spine and joint conditions. Conditions such as herniated discs, sciatica, knee pain, shoulder pain, wrist pain, headaches, migraines, jaw pain, carpal tunnel, and tinnitus are some of the more common ailments seen by our clinical teams. Chiropractic in Damansara is great, but it is better combined with clinical physiotherapy. Our chiropractor offers treatments through the skillful hands of our experienced Chiros and Physios. In short, you will get the best of both worlds and not just chiropractic or physiotherapy.
Our clinical teams offer the best non-surgical treatment options for the spine, joints, scoliosis and slipped disc.
Far too many opt for spine and joint care without thoroughly investigating the effectiveness of the care they receive. Physiotherapy and even chiropractic treatments some receive may not be as targeted as required by a specific condition. Many centers lack the necessary medical devices and therapeutic equipment to fully address the cause of pain. These limitations are the leading reasons why the typical physiotherapy or chiropractic care fails. Patients who fail to obtain the needed improvements are prescribed medication or invasive procedures. So, avoid the pitfalls of inadequate treatments provided by centers that lack the needed therapeutic devices, skills or knowledge. Opt for treatments from centers that possess the knowledge, skills and advanced technology to efficiently address the actual cause of your spine or joint issue. In other words, contact us.
In our center, you will get collaborative care from both chiropractors and physiotherapists. Best of all, the care you get is enhanced with advanced technologies such as the RxDecom®, Shockwave Therapy, Spinercise, FD-3000® and more. In short, the conservative treatments we offer is better targeted. As such, our patients recover faster. In fact, we have even helped those that other physiotherapists and chiropractors could not help. We have even helped those that surgery, spinal injections, and medication failed to improve. So, before you opt for painkillers that do more harm than good, call us. And take our advice avoid spinal injections. Spinal injections carry risks and at best offer limited relief. If your surgeon recommends spine surgery, you owe it to your self to visit us and discover the best non-surgical alternative. Our methods and technology have helped thousands of spine and joint patients without drugs, injections or surgery.
Are There Differences Between Kuala Lumpur Chiropractors?
As with any profession, there are good ones and even bad ones. Fortunately, Kuala Lumpur has some good chiropractors. We firmly believe that we have the best of the best teams when it comes to physiotherapist and chiropractors. It is not just our education and training that sets us apart, but rather how we approach spine and joint conditions. Our care begins with a thorough assessment that identifies the cause of your pain.
Once the cause is determined, treatments are relatively easy.
The use of breakthrough technology to treat spine and joint conditions increases our success rate. The evidence is there in our proven reversal of even severely slipped discs without injections or surgery. We were the first to incorporate spinal decompression therapy coupled with care from a physiotherapist and a chiropractor. We were also among the first to introduce in Malaysia a holistic therapeutic approach for knee pain, hip pain, and shoulder pain with innovative devices and technologies. Our experience with treating challenging spine and joint cases are second to none.
What Are The Deciding Factors When Choosing a Chiropractor?
If you are looking for alternatives to medication and surgery, our chiropractor in Kuala Lumpur is a right choice, but how will you know if the one you choose is right for your specific needs? Some offer chiropractic alone, while others provide collaborative care. Even then, there are differences among them. If you live near or in Kuala Lumpur, we are the best center.
Our integrative approach, skills, experience, and technology are crucial to our clinical successes. However, our clinical achievements are not just the results of our technology or expertise but also how we have incorporated focused, clinical, research-based treatments through our collaborative means of physiotherapy, rehabilitation, and chiropractic. To understand our level of precision and excellence, see our proven cases. Unlike others, we back up our statements with clinically proven methods of care.
To Conclude The Answer on How to Find The Best Chiropractor, Please Read Some of Our Tips Below:
Finding the best chiropractor in Kuala Lumpur is easy. First research the doctor's credentials: Make sure that the doctor you see has the proper education and licensure to practice chiropractic. Far too many centers in Malaysia claim to offer chiropractic treatments when, in fact, they do not have a chiropractor on their premises. You should also make sure that your doctor has no previous history of malpractice or disciplinary actions against them.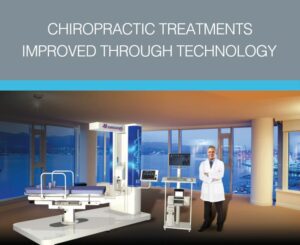 Ask about their experience: Having the proper education and licensure are the minimum requirements to be eligible as a chiropractic doctor. Having the right experiences sets one apart from others. A chiropractor's experience in treating spine and joint conditions is of great value. You should inquire about their experience as it relates to your specific requirement. However, higher importance should be placed on their clinical success rate. In short, you want one who has experience and proven results. For example, if you suffer from a slipped disc, ask them about their clinical experiences. You should also ask if they have successfully reversed a slipped disc. In other words, ask if they have proven treatments for a slipped disc that were fixed and proven through MRI assessment.
Our Proven Clinical Results Speak Volumes of our Abilities, Technology, Knowlge, and Skills
Far too many centers claim success without proven results. Just because the pain went away doesn't really mean the slipped disc went away too. Learn about our proven slipped disc treatment that repairs and reverses a slip-disc without surgery. Ask if they offer genuine collaborative care: Many claim collaborative treatments of the spine and joint, but few offer it. In some centers, chiropractors and physiotherapists rarely communicate. Worse are centers that provide care separately or in opposition to one another. You will do better with centers that offer integrative solutions in tandem with other healthcare providers and not individually. The last thing you need is friction between your caregivers.
The Chiropractic Specialty Center® Difference
Our training and continuing education programs for our clinical teams are second to none. At a Chiropractic Specialty Center®, you can expect the best of holistic care through the combined efforts of our clinical physiotherapists and research-based chiropractors in Kuala Lumpur.
Our clinic director is Dr. Yama Zafer. He is an American Doctor of Chiropractic who has more than twenty years of clinical experience. He has brought vast amounts of knowledge about spine and joint care to Malaysia. Through his efforts, our centers are the guiding light to other doctors in the region. His stewardship of the Chiropractic Specialty Center® is critical to our successes. Therefore, if you are looking for the best non-surgical method of care, choose our center. Our research-based clinical systems of care are your best option for an alternative to drugs, injections, or surgery. Learn more about our holistic treatments by calling our center today.