Franchise information of our business and center.
We are offering an exciting opportunity to launch your very own Chiropractic & Physiotherapy Franchise.
After years of thorough research, we developed and launched a proprietary system of treatments for the spine and joint. This unique system was specially designed to provide an avenue for success, minimizing the stress of running a business, and most importantly giving you freedom and an exit strategy at the same time. Chiropractic Specialty Center franchise program was launched to meet the healthcare demands of our community. Far too many centers are ill-equipped or offer care through outdated means. We are the only registered franchised chiropractic and physiotherapy center in Malaysia. In 2012, Chiropractic Specialty Center Contact us today at 03 2093 1000 to obtain our franchise information today.
We are the only registered franchised chiropractic and physiotherapy center in Malaysia. In 2012, Chiropractic Specialty Center® Contact us today at 03 2093 1000 to obtain our franchise information today.
We intend on changing that through our franchised centers. Each franchised or corporate owned Chiropractic Specialty Center® will have the best of the best chiropractors, highly skilled physiotherapists, and advanced technology. Our methods of care are better and more efficient. We have fine-tuned every aspect of the spine and joint care. Today, with our help, you can launch your healthcare business with excellent growth. Chiropractic Specialty Center® franchise opportunity is unique. We accept only one operator per area. So, if you are a medical doctor, chiropractor, physiotherapist or an entrepreneur, consider a Chiropractic Specialty Center® franchise NOW, or risk exclusion.
Furthermore, an awarded area is on a first come (qualified) first served basis. Additionally, if you own a Chiropractic or Physiotherapy Center, you can join us to upgrade your center to the status of a Chiropractic Specialty Center®. The sooner you do this, the better it is for you.  We can ONLY have one franchise per area.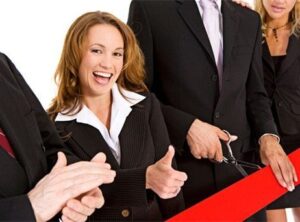 If you are a healthcare provider, you know that being deeply committed and incredibly capable as a healing doctor, therapist or practitioner is one thing – creating a stable, smoothly running, successful business that makes you appropriately wealthy and provides an exit strategy is quite another.
We know that there are lots of doctors and physiotherapists who are great healers, but most are terrible business operators. We also realize that there are entrepreneurs interested in the healthcare business but lack understanding of systems and protocols.
Healthcare field of spine and joint care is growing at a tremendous rate. The need for non-surgical care is higher today than it was a10 years ago. Our systems of treatment coupled with integrative solutions and breakthrough technology offers better options for those in pain. Our clinical successes are being spread through social media, word of mouth, television and radio interviews. In short, our center are fast becoming to-go-to place for slipped disc, socilosis, scicatica, knee pain, shoulder pain, carpal tunnle TMJ, sport injuires and much,much more.
We offer a Unique Healthcare Franchise Promgram. 
A unique franchise opportunity is now available where you get to help those in your community, and we handle the business aspect by making sure that your staff tainted and committed to our patients. We achieve this by providing you assistance in hiring, training, step-by-step management procedures, on-site visits when needed, follow up, monitoring and solving issues that may arise. This is because we realize that our success is dependent on yours! We will be happy to go over our franchise information; it is easy; all you have to do is to call us.
Owning a Chiropractic Specialty Center franchise is the best opportunity to get into healthcare business. Call or visit our main center (corporate office) in Bukit Damansara to get an in-depth look at what Chiropractic Specialty Center® has to offer. Find out more today; let's see if we are the right fit for you today.  So, if there is an interested in a recession proof business (health care), do not miss this opportunity visit our franchise page or call us today for our franchise information!
Our chiropractic centers specialize in the non-surgical and safe Spine, Joint and Sports Injury Treatments.